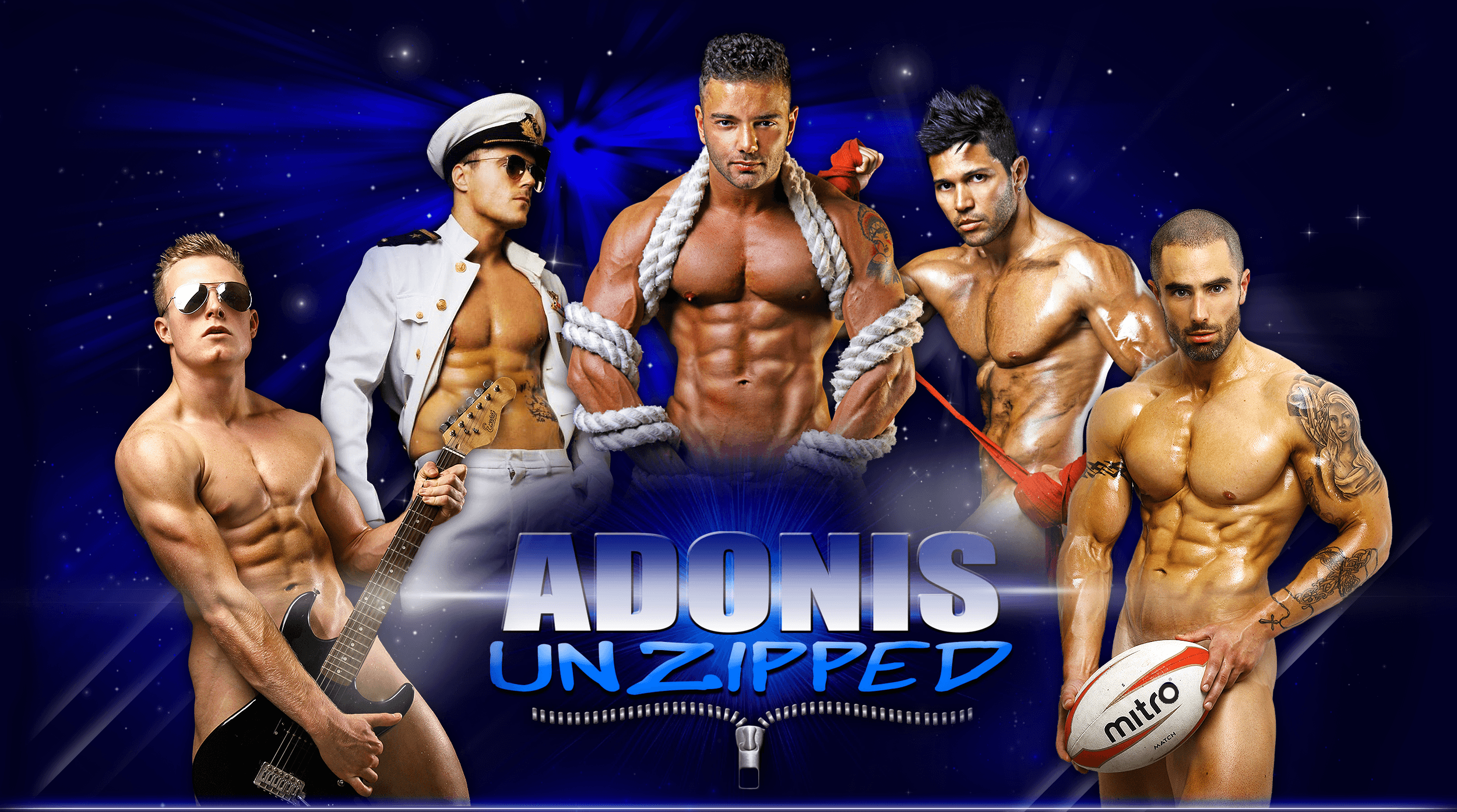 THE ULTIMATE MALE ENTERTAINMENT AGENCY
Adonis Unzipped, the leading entertainment agency providing male artists and shows for corporate, private and weekly events. Adonis Unzipped offer a superior selection of male strippers, butlers, drag queens and complete shows guaranteed to please the crowd and add a generous helping of spice to your event. With only the most supreme calibre of performers on our books, entrust Adonis Unzipped to provide professional artists with spectacular talents.
ABOUT ADONIS UNZIPPED
The creators of ADONIS Cabaret bring you ADONIS Unzipped! A full monty entertainment agency specialising in male strippers, naked butlers and drag queens for hire. Whether you are planning a hen party for your friend or hosting a large corporate event, ADONIS Unzipped will supply you with only the best in male strip and cabaret drag artists.
Born from the hit weekly show ADONIS Cabaret, we've unzipped and unleashed our professional acts to hire! With a range of packages for corprate hire inclusive of hot hunks and drag queens we will deliver a high quality show at your very own venue. Or for smaller private parties we offer Naked Butlers, Strippergrams and even Nude Life Drawing Classes like no other.
ADONIS Unzipped offer a premium service and high calibre of male entertainers like no other in the industry. Our trusted brand continues to provide the wow factor for events large and small.